One morning a few of years ago I was setting at the kitchen table having my breakfast cup of coffee and working my crossword puzzle when out of the corner of my eye I saw a movement. I raised and turned my head to see a bob-cat walking by in front of the sliding glass door within 6 feet of where I was setting. I thought there is no one on earth that will believe me if I tell them this story so I had better take a picture of it. Naturally I could not find the camera and after I did find it it was out of film. By the time I got outside with the loaded camera the bob-cat was no where to be see. Several days later I went to lunch with my neighbor Bill Ricker and related the story to him. To my surprise Bill said he had seen the cat outside his family room a few days before.
I forgot about the incident until several weeks later Bill and I went to lunch together again, when I drove into the carport at my home I saw the cat lying on the brick wall surrounding the turtle yard at my home. After pointing out the cat to Bill I found the camera on the counter in the kitchen and snapped this picture of the cat happily resting on the wall. I saw the cat again one time but was unable to get another photo.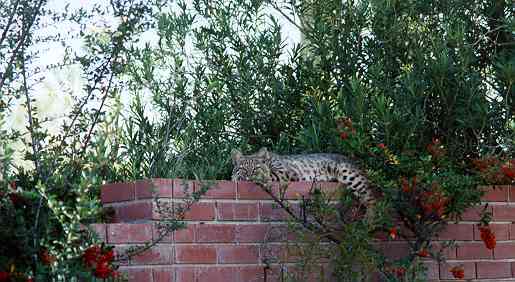 This bob-cat appears quite contented. He remained on the wall seemingly unconcerned until I had finished taking several photographs of him.
Javelina or Collared Peccary
The Javelina shown in this photo are seen just outside the brick wall to wone of the courtyards at our Tucson home.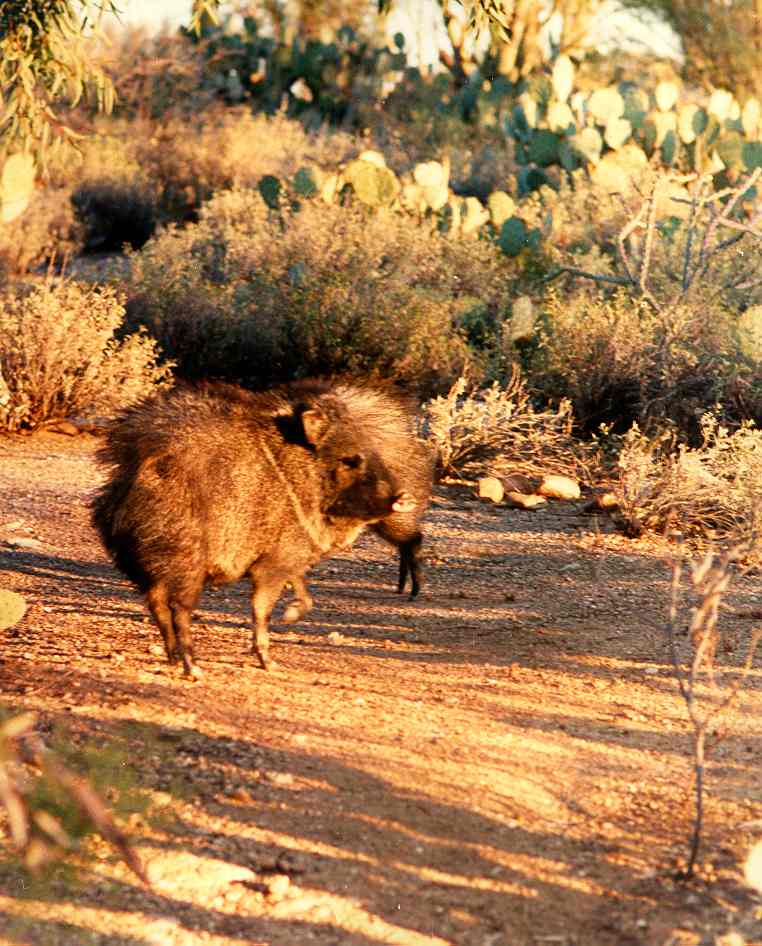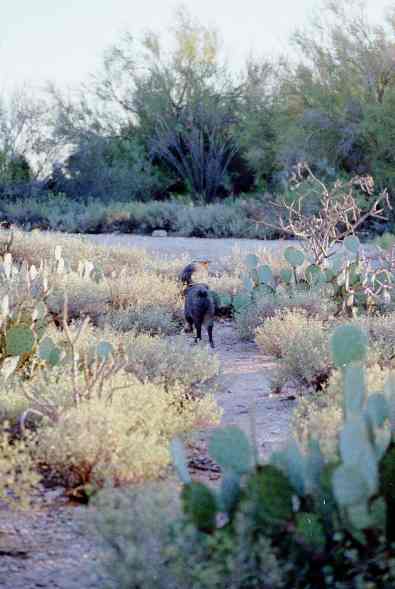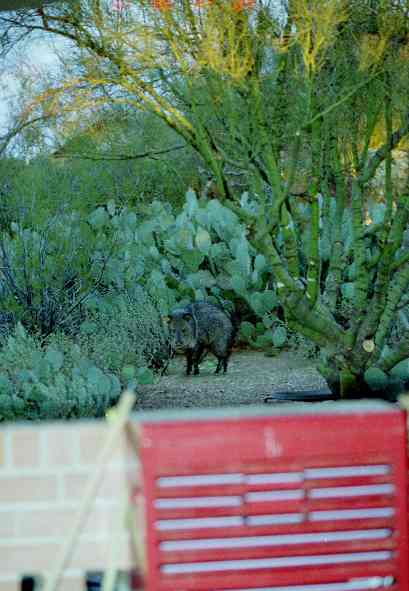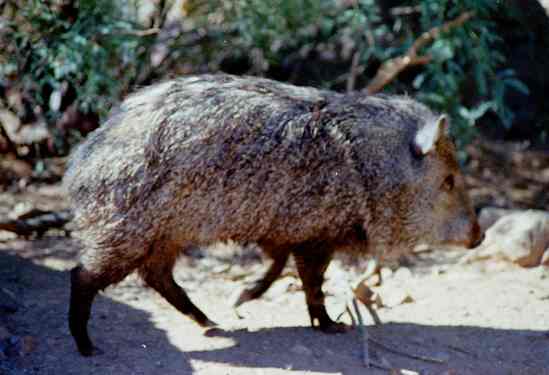 We do not see nearly as many wild pigs now as we did 2 or 3 years ago.