Mission Farm RV Park is located about one mile from the small community of San Juan Bautista, California. The Park has been there for many years. The first time I visited the park was about 1985, it had been in existence for many years before that visit.
Below is a photo of the entrance to the park. As you can see the theme is early western America. The building just behind the stop sign is the office.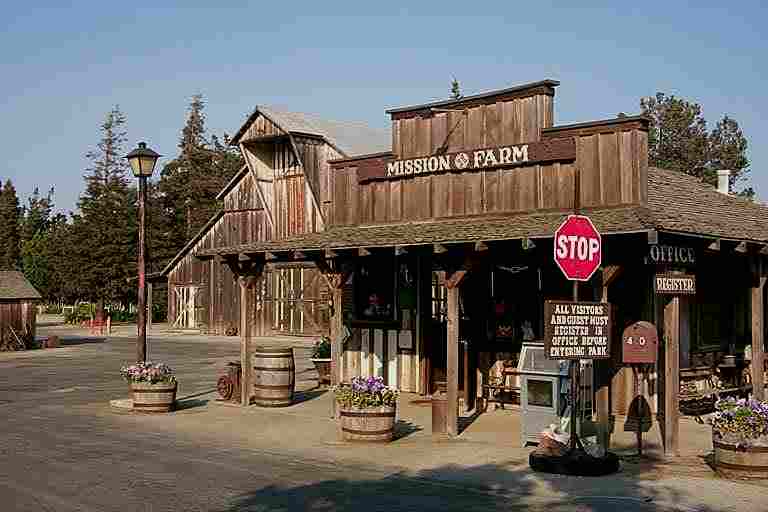 Below is a shot of the patio area. This is available to anyone who is staying in the park to use for gatherings.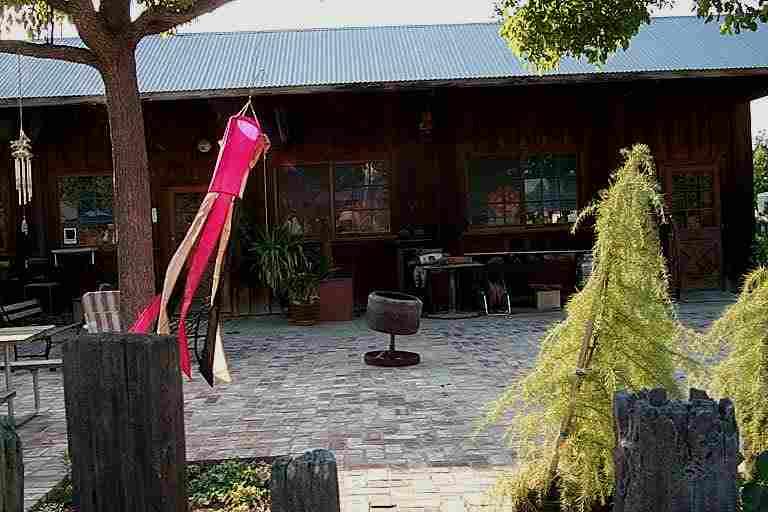 The grassy area is for overnighters who prefer to sleep in a tent. I am surprised at the number of people who use it. When we were at the park in September we talked briefly to several bicyclist that had cycled down from Canada.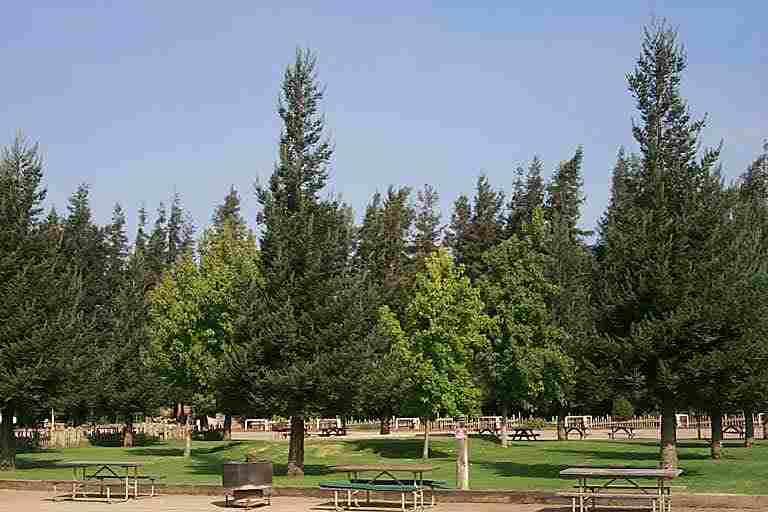 This is another view of the entrance.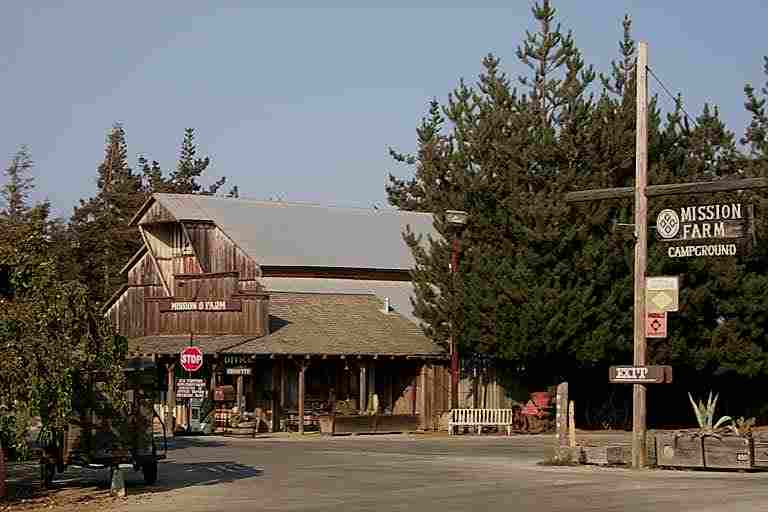 This shows one of the streets with trailers and motor homes on either side of the street. this is where many of the more or less permanent guests stay. Most of those that are there the year around live in trailers although some live in very nice motor homes.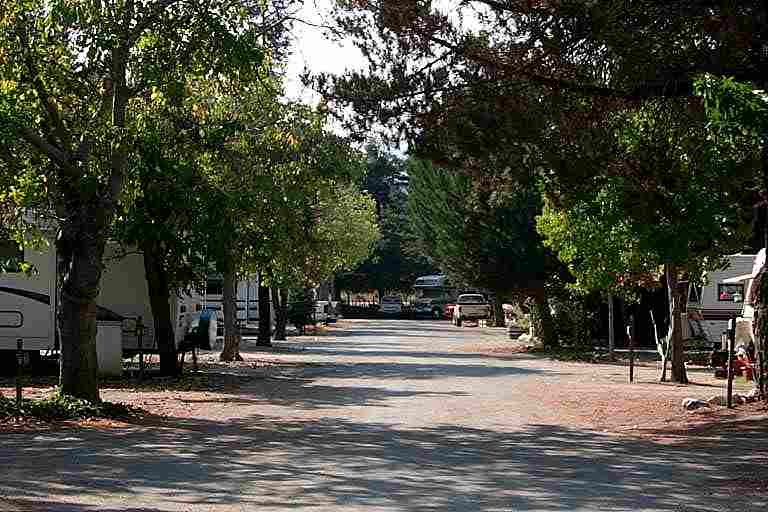 Below is a shot of the fog at Mission Farms RV Park. It is not unusual to have fog hanging in the hills surrounding the park. This is what keeps it cool in this part of California in the summertime. It is somewhat unusual for the fog to descend into the park in the summer months.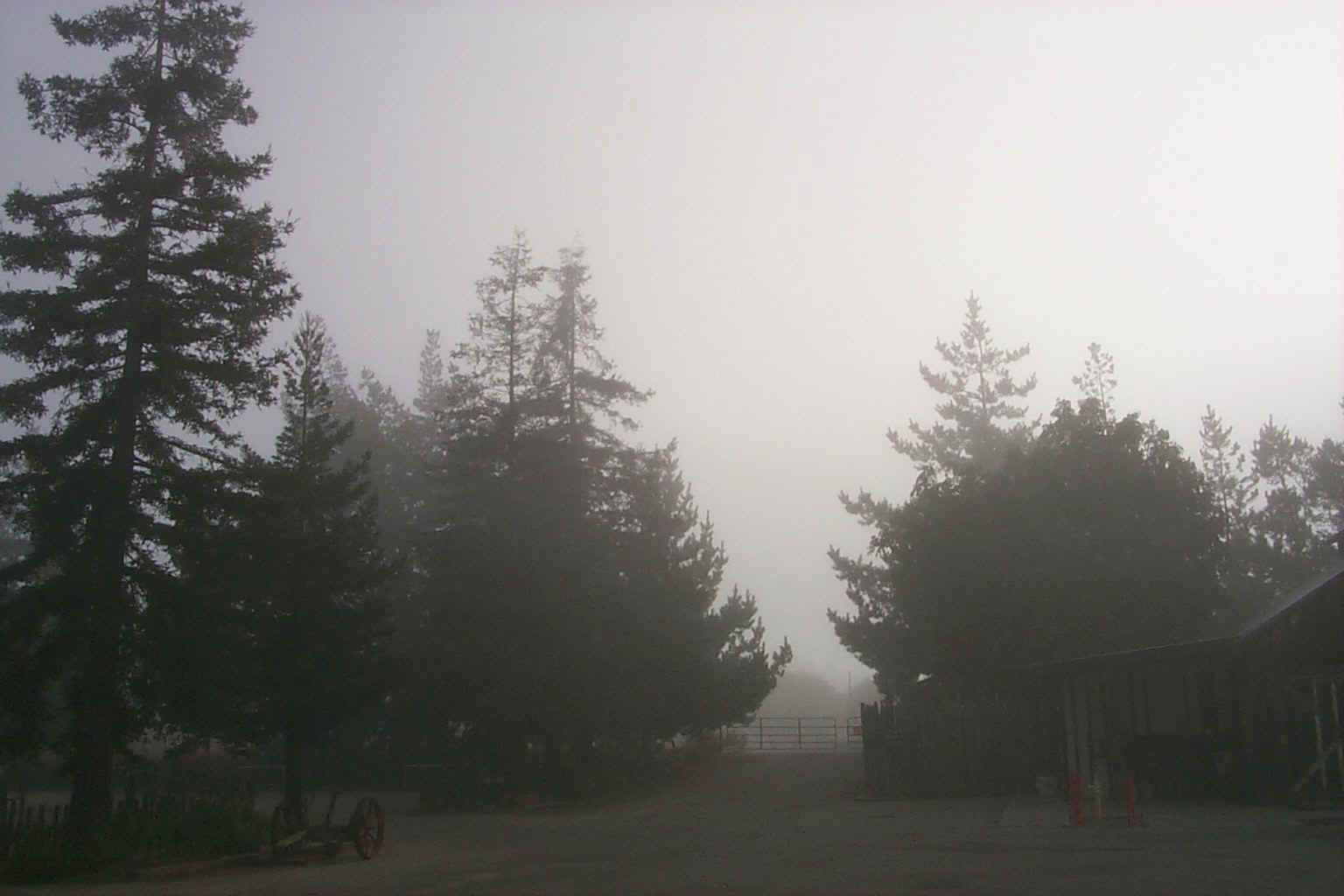 Another photo of the fog.