Humming Birds
One of my hobbies is to photograph hummingbirds. Some of the hummers on this page were photographed around our home and others were photographed at the Desert Museum near Tucson.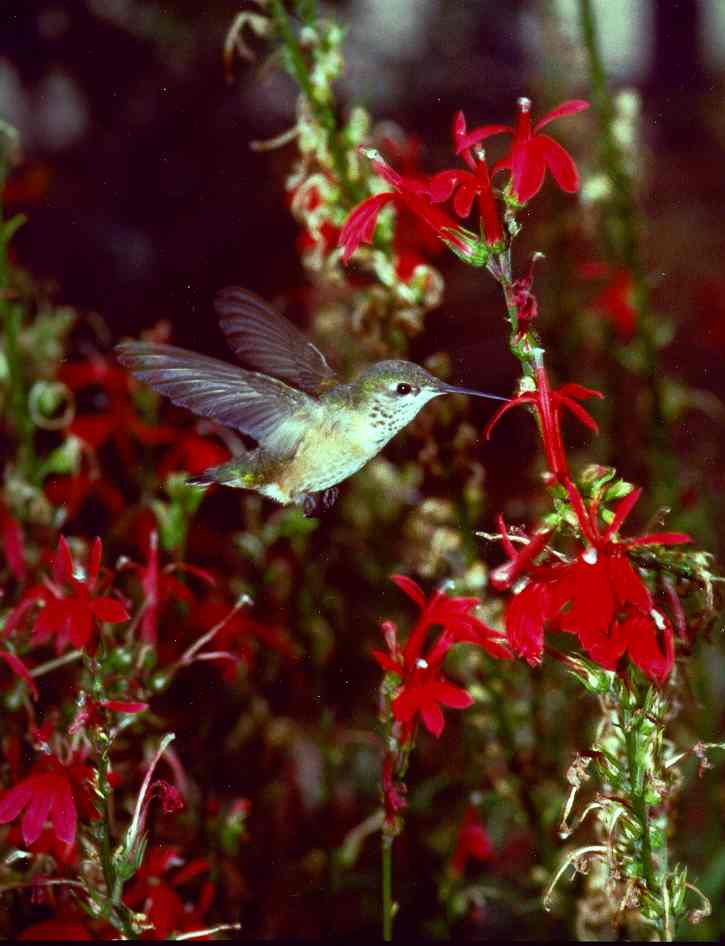 Female Blackchin taken at our home in Tucson.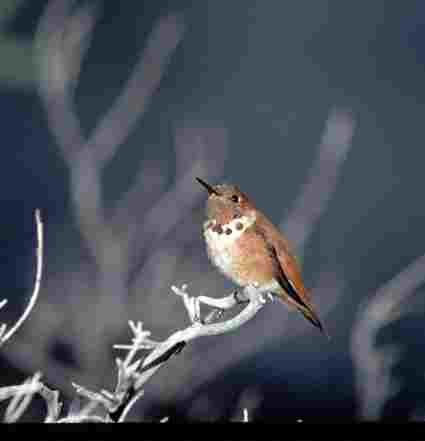 Rufus taken at the Desert Museum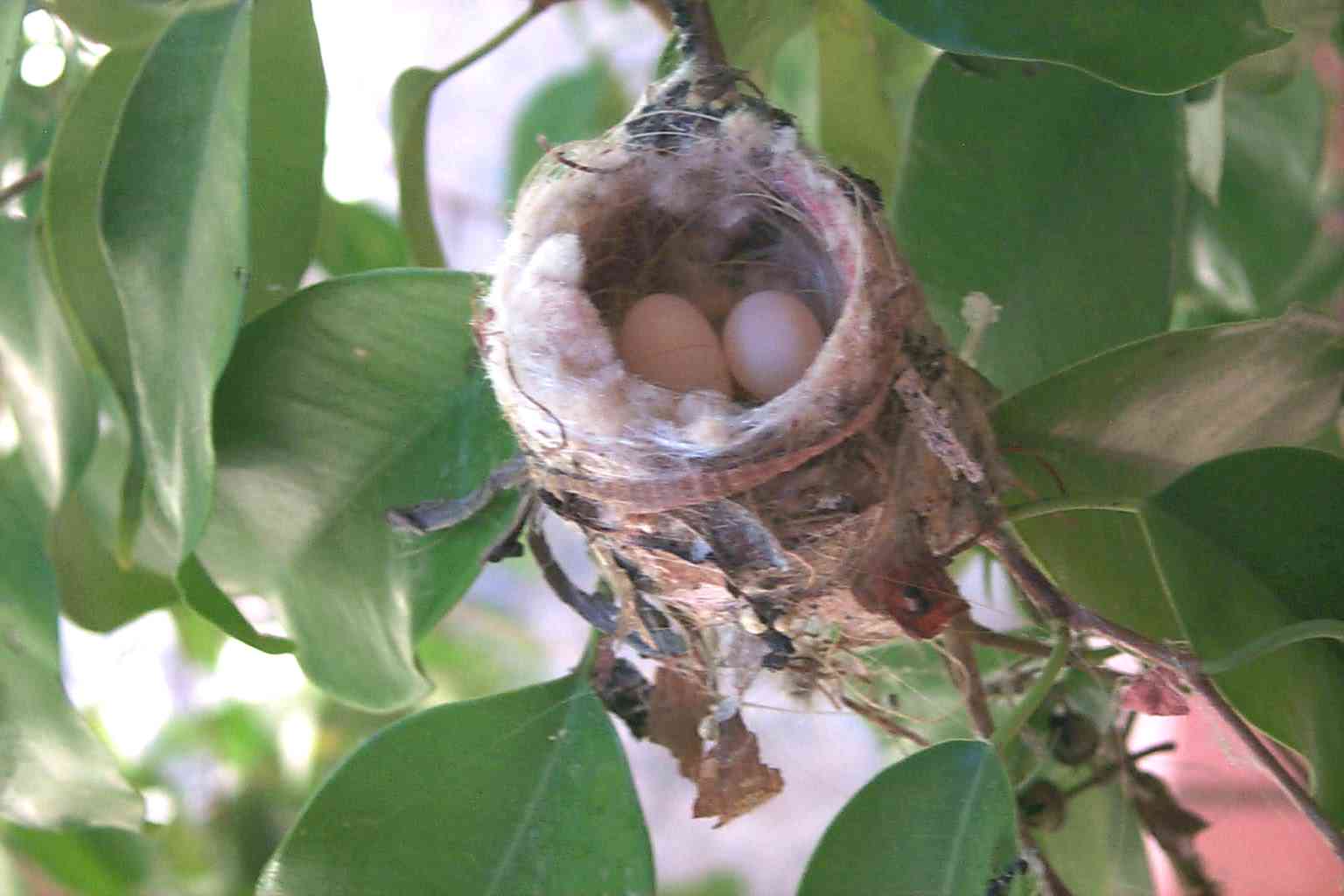 The newest nest. Photo taken 6 2001 just out side our living room. The mother is a black Chinned. The same as the one at the top of this page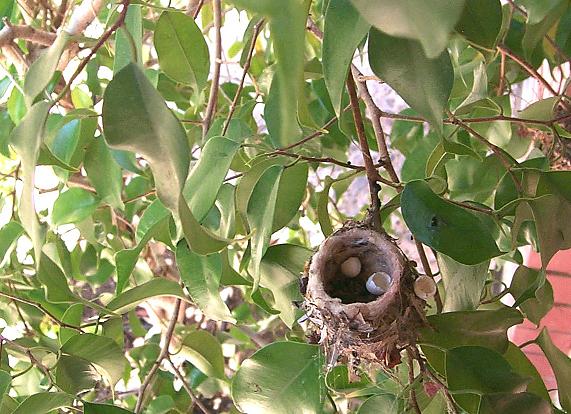 You can see the egg fragments but what you probably can't see are the
two baby hummingbirds in the bottom of the nest.
The eggs are about the size of a navy bean.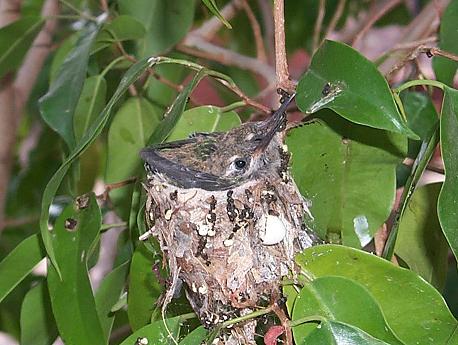 Here you can see the two babies. The second baby is just behind
the first one facing the same direction. The chicks are about two weeks old at this time.
They are about one week from leaving the nest.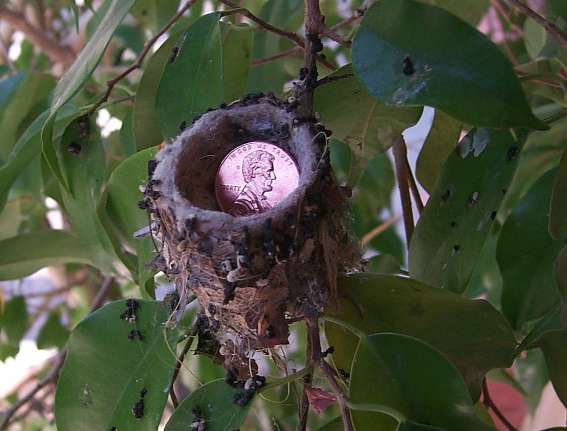 The same nest with a penny in it after the babies left. The penny will give you an idea of size.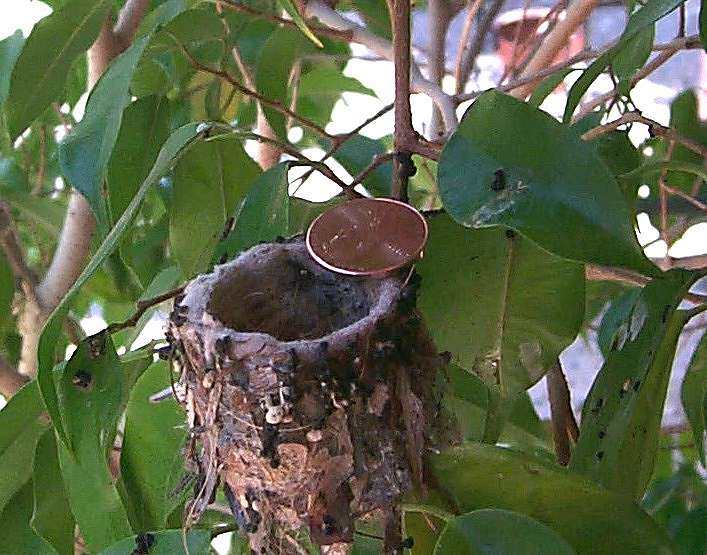 Same nest, same penny. This year we had two nests
with a total of four babies. Over the years we have had at
least 12 nests with an average of two babies per nest.