Hollister, California.
Some of you may remember or at least have heard about Hollister without remembering why. Sometime around the middle of the 1950's or possibly 60's a motion picture starring Marlon Brando came out that told the story of when the Hells Angel Motorcycle Club took over Hollister and kept the town under siege for several days. Before the siege was over more than one person had been killed, the California Highway Patrol, Sheriffs Departments for several surrounding counties had been called in and several local police departments used to try to restore order.
This was a true story and last summer several motorcycle clubs again converged on the area as a reunion of sorts. The Mission RV Park was used to put-up many of the motorcyclists over the fourth of July weekend. Even there was no call for worry it was a somewhat tense weekend. There were some 100,000 motorcyclists in the area and they rode their cycles most of the day and night.
There is some spectacular country around Hollister.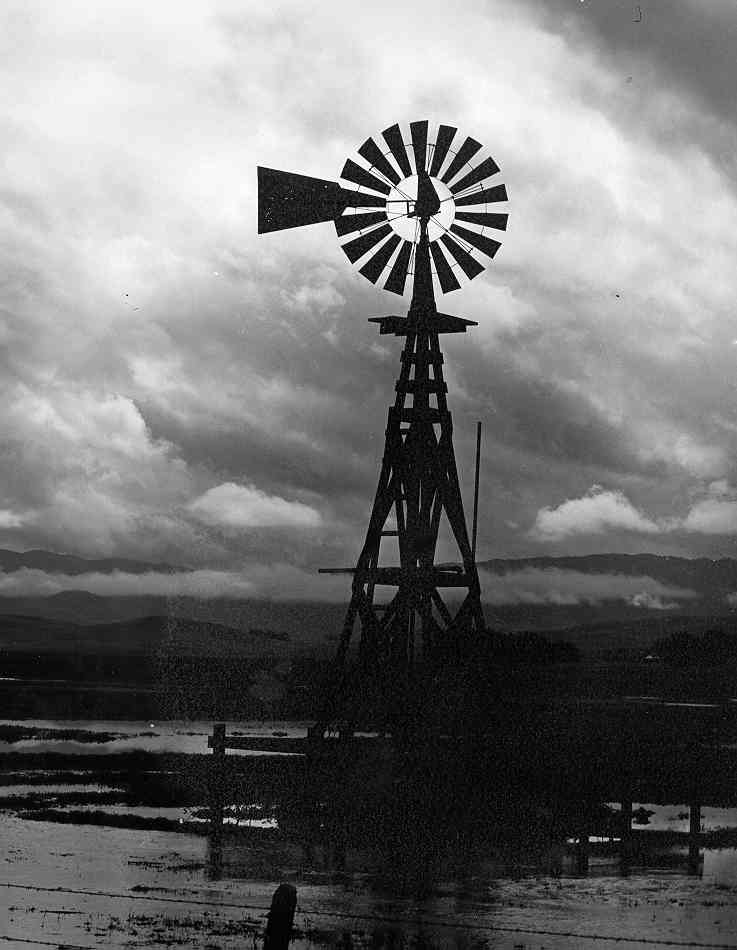 I took this photograph of the windmill probably 30 or more years ago. The day was fairly dark and threatening rain. as you can see in the foreground there is a lot of surface water on the ground. This was during the winter rainy season and it had rained several days before the picture was taken. If you will notice there is something rather remarkable about the windmill, at least it is remarkable for windmills in California, there is no electrical wires going to the windmill to power an electric pump. Shortly after the picture was taken a set of wires were attached to the windmill.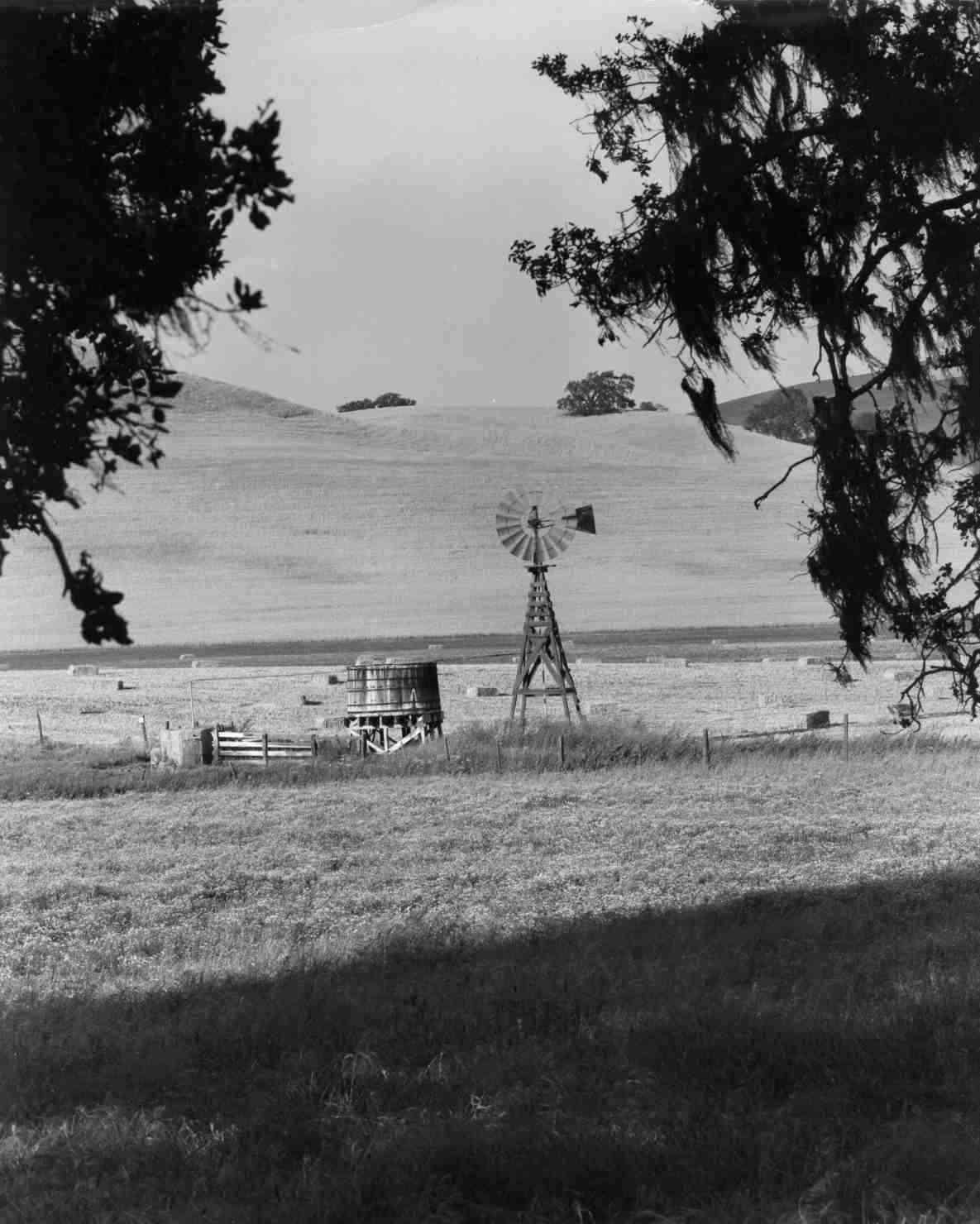 The windmill above is south of Hollister near Tres Pinos.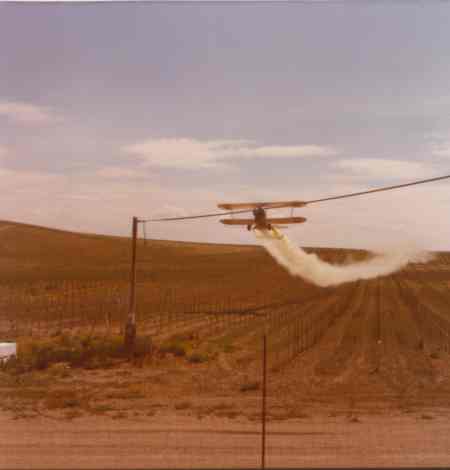 Crop duster doing his job on a field of grapes south of Hollister. This plane is unusual these days, most of the dusting is done with helicopters. If you will notice the pilot is required to fly quite close to the electrical wires at the end of the field. this maneuver is much safer to accomplish in a chopper than a plane.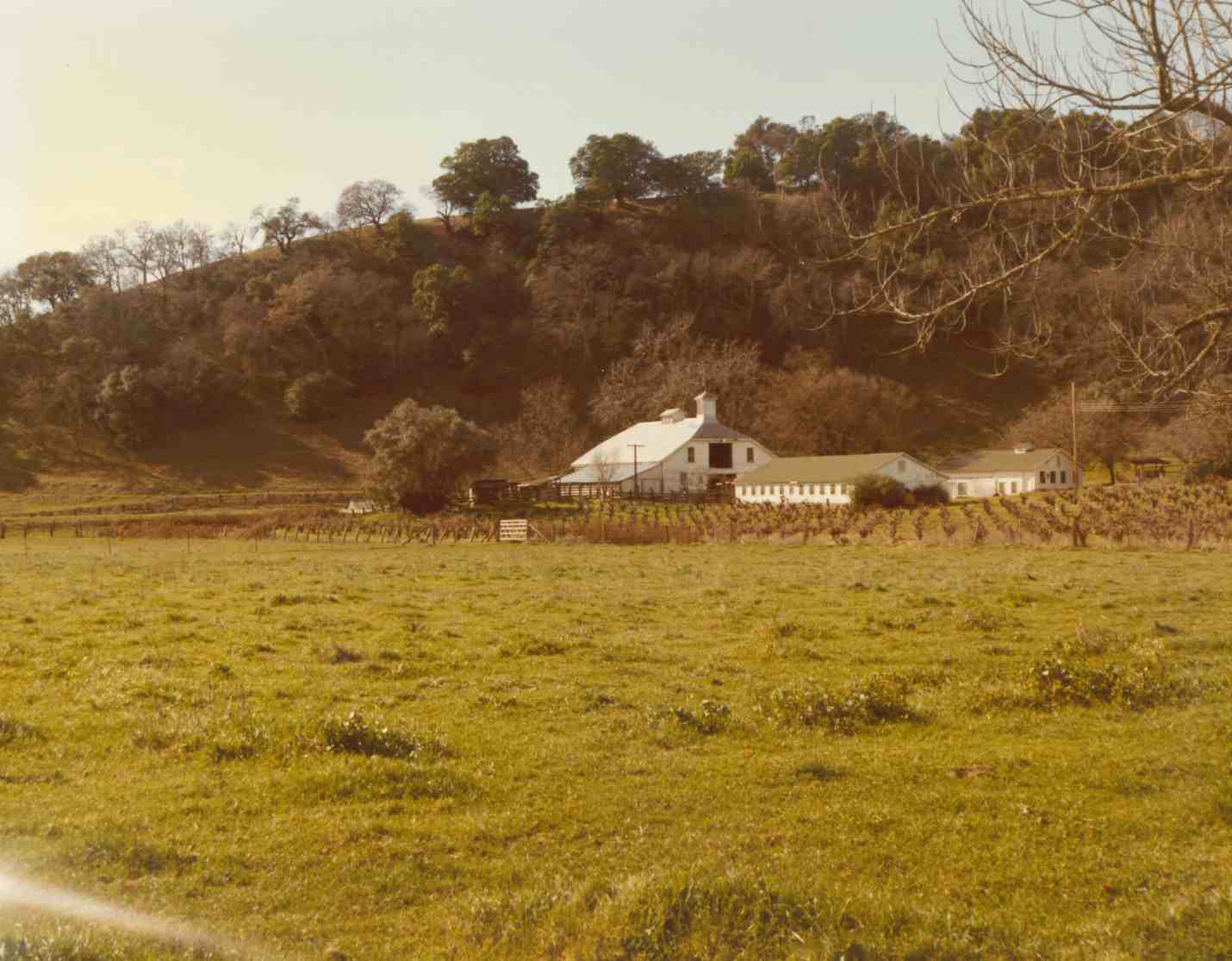 This is southeast of Hollister.