The wedding of Sabina Colwell to Mohamed Lahlou at Tucson, Arizona, May 28, 2000.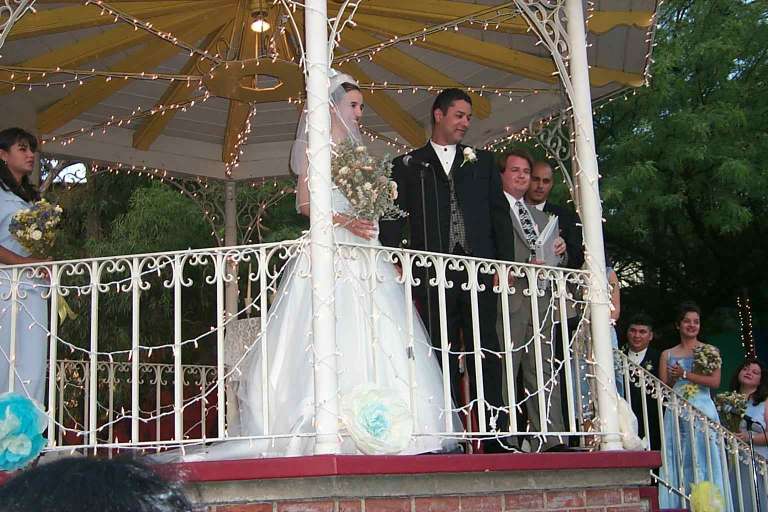 Above is the bride and groom just after the minister has pronounced them man and wife.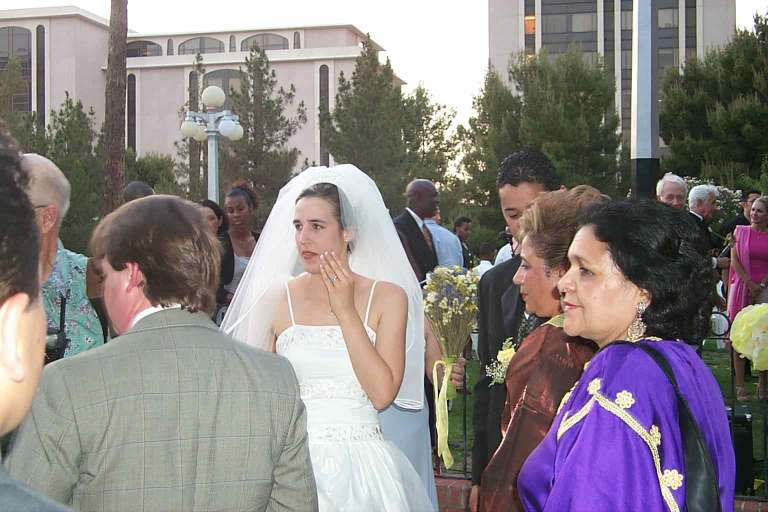 The bride with the groom partially hidden behind his mother in the brown dress, the woman in blue is Mohamed's mothers friend.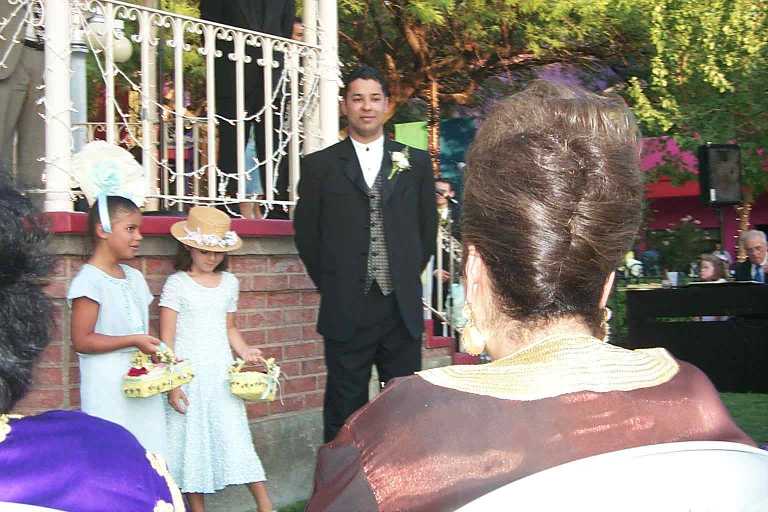 Mohamed.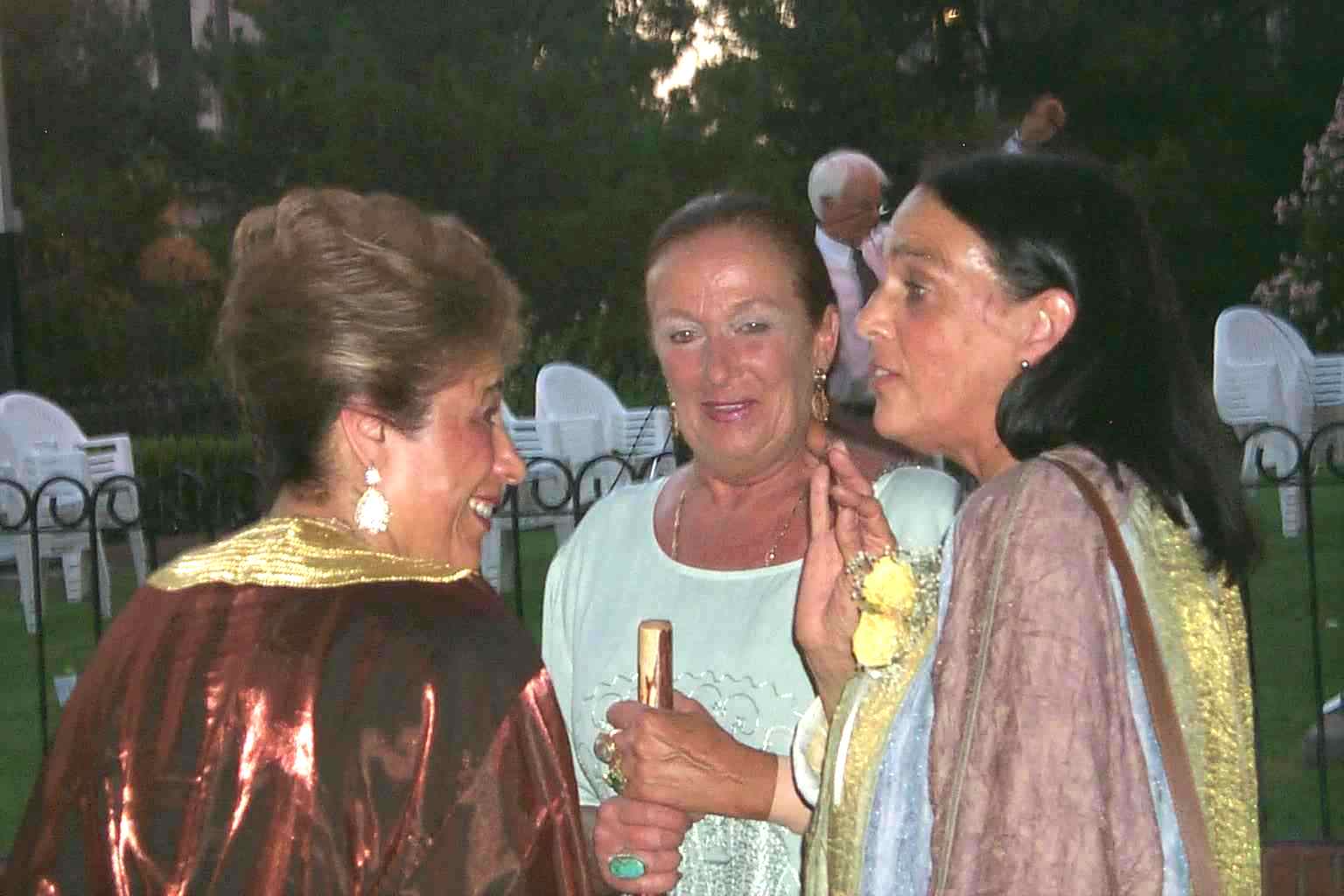 Sabina's mother Catti on the right, Catti's friend in the middle and Mohamed's mother on the left.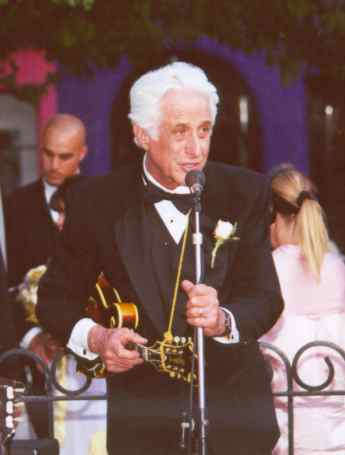 Paul Colwell Sabina's father.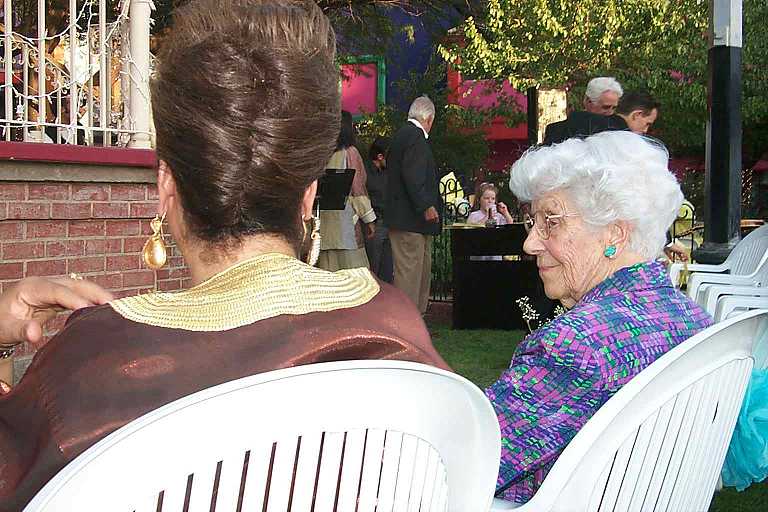 True Colwell with the blue dress. True is Sabina's grandmother. The woman in brown is Mohamed's mother.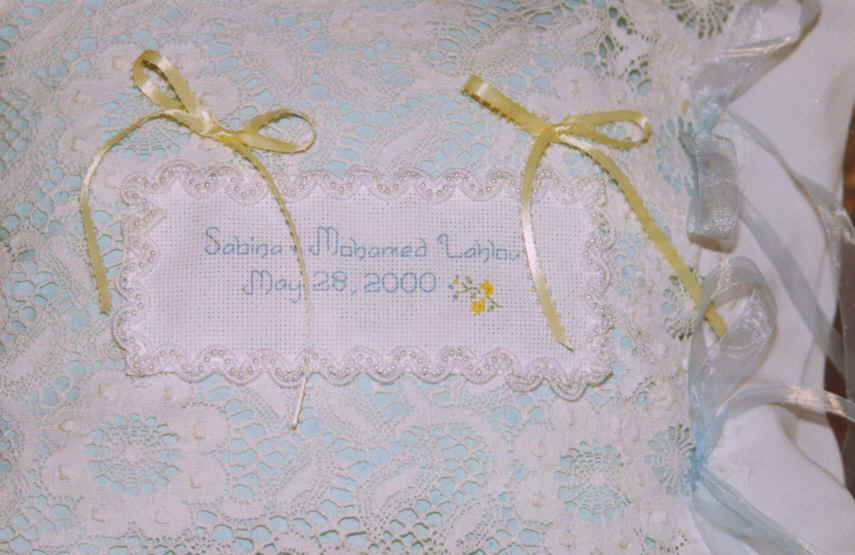 Pillow for the rings.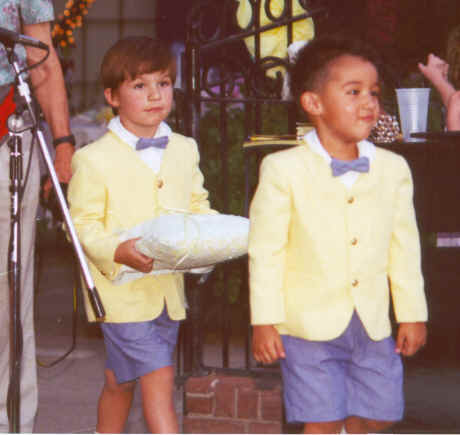 The ring bearers, the boy on the right is Noah Sabina's nephew and the boy holding the pillow is Noah's cousin.
Sabina's proud grandfather Anthony Quinn with his wife and son.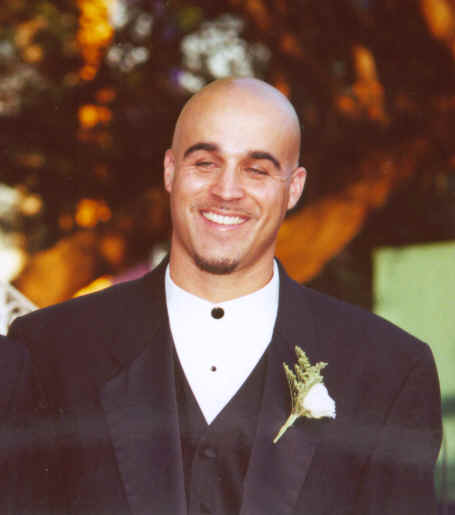 Sabina's brother Wade.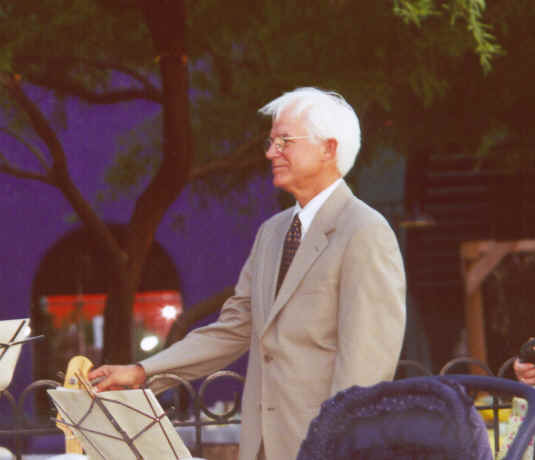 Sabina's uncle Steve.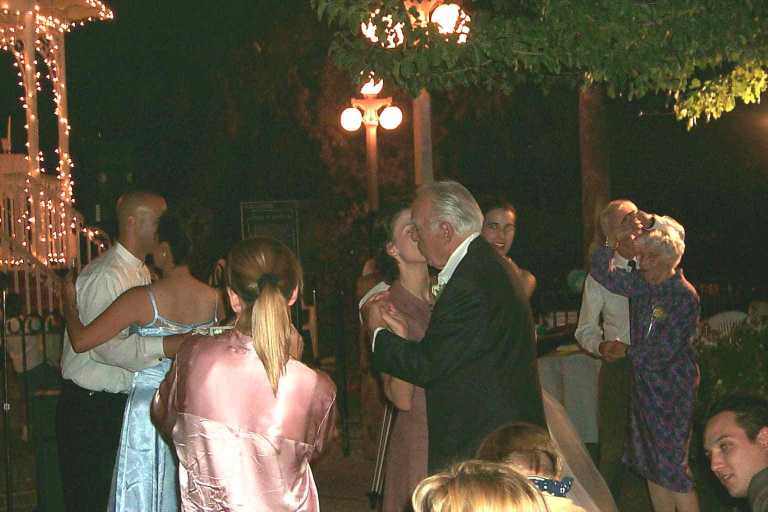 Dancers toward the end of the evening.