San Juan Bautista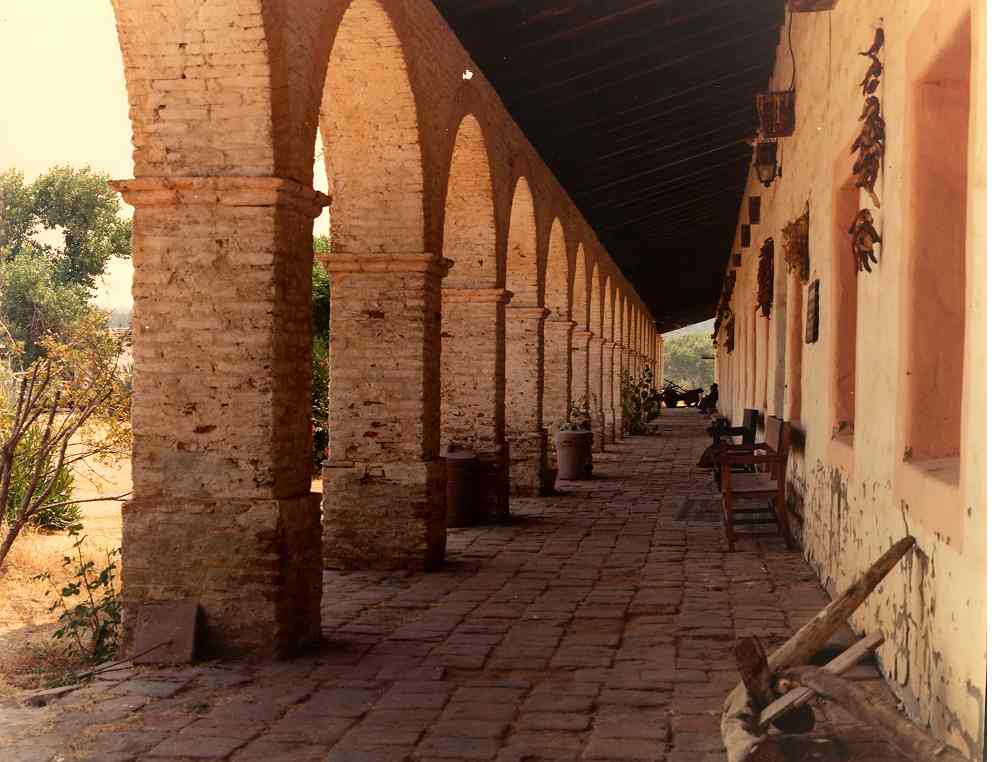 This is the entry for Mission San Juan Bautista. This archway is typical for the California mission architecture.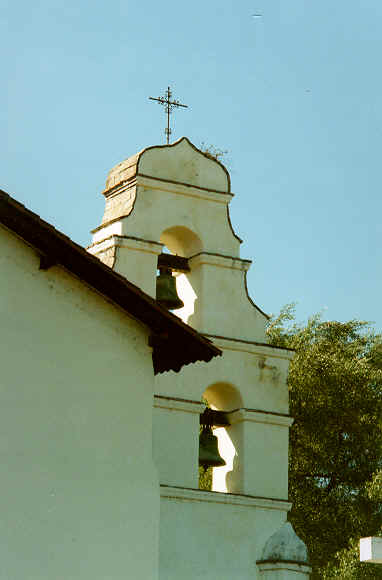 San Juan Bautista Bell tower.
The original bells in the San Juan Bautista bell tower were stolen shortly after the mission became secularized. The bells were later recovered but were not in good condition so they were sent to Mexico City to be re-cast. When the bells were melted and re-cast the silver that was contained in the original bells to give them a more beautiful tone was removed and they were re-cast without the silver added to the metal. As a result the bells never again had the pure tone as before and they cracked. The bells are still used to call the congregation to service.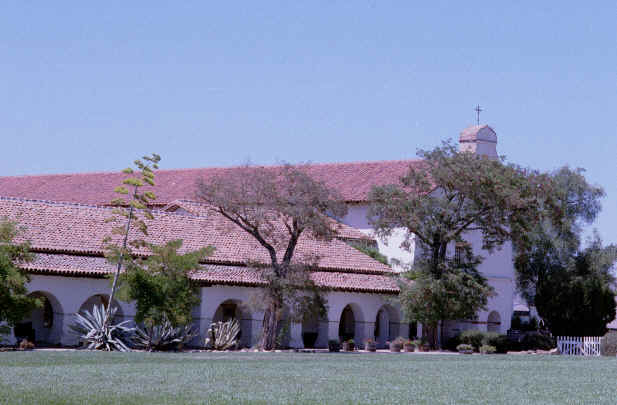 The east side or entrance to San Juan. The Camino Real or Kings Highway ran just about 60 feet to the right of this photograph. If you remember the El Camino Real ran from Mexico City to Sanoma linking the Missions in Mexico, Baja California and Alta California together.